The University of Michigan - Ann Arbor
How this student rated the school
Alumni Survey
Describes the student body as:
Describes the faculty as:

Lowest Rating

Highest Rating

Date: Apr 25 2016
Major:
History/Histories (art history/etc.)
(
This Major's Salary over time
)
I was a top-notch student (and National Merit Scholar) prior to coming to college (only ended up with a 3.0 at UM, and that's because I decided to step up my game in the last year and pull A's—this merely consisted of attending class). One point of advice would be to take time off in between high school and college to get your bearings and re-calibrate what it is you actually wanted to study/achieve. If you are an achiever, you might need a breather. People coming out of the "success" track from high school haven't fully had the chance to explore their own darn minds and reflect. I cannot recommend more heartily to take a step back, go work as a barrister/a for a while, shake off some of that compulsive programming (be it personal or parental), and THEN make the choice about college—because that can be a great experience, but I think more appreciated when it isn't just part of a continuum that you haven't truly been at the wheel of. Additionally, I do think there is a financial divide that separates some students from the majority here at UM. I did come from a privileged background so I cannot speak to that fully on my own behalf, but I employ staff that haven't been so advantaged, and they have expressed a sense of isolation and general lack of comprehension of where the bulk of their peers are coming from. Something of which to be aware and willing to wrangle with.Lastly, and somewhat adding to the above observation, diversity does exist at UM, if you are merely looking at skin color (although African Americans are underrepresented). However, when you take a closer look at diversity, the upbringing and financial backgrounds of the majority of students closely mirror one another. There is a paucity of "experiential", "economical", diversity. Perhaps this is typical of all Big Ten schools, I don't know. But I feel like exposure to other cultures and ways of life are limited by the average college-track youth being funneled into the same mold. And that mold is finely represented at UM. Positive points: Ann Arbor is a decent place. There are very good professors that are committed to their work and mentoring roles (as well as bad). Essentially, I think college is going to have its ups and downs, wherever you attend. Like life itself. Just brace yourself for the realities, read all the reviews you can, and make your leap (hopefully after taking some time off from the academic grind!). Good luck out there!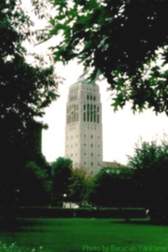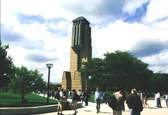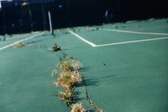 Similar Colleges by BUDGET