School of the Art Institute of Chicago
How this student rated the school
Alumni Survey
Describes the student body as:
Describes the faculty as:

Lowest Rating

Highest Rating

Date: Jun 22 2011
Major:
Design Arts - Industrial Design/Graphic Design/etc
(
This Major's Salary over time
)
I would not spend your money to go here…I did not feel well prepared at all when I left school. I feel I overpaid for the lack luster education I recieved. A lot of entitiled rich kids going to this school because they were too stupid to go anywhere else. A lot of professors I had…had favourites…it was disgusting it was like being in highschool again. I had a "professor" who looked like a home economics teacher who was teaching design…really? She looked and taught like she worked part time at JoAnn Fabrics or Hobby Lobby…she also taught at another school down the street so there was no loyalty to SAIC…it was a paycheck to her. Also one of my professors got deported mid year…one minute he was there and the next gone…I am making great money right now but my education at SAIC has certainly had nothing to do with it…I work in a corp. job in upper management-that I do not use my BFA for at all. If I could go back I would have never wasted my money to go here…I think it is funny because the alumni association always sends me…please donate…blah…blah…when I think of my friends that I still keep in touch with and they are hardly making ends meet I think asking alumni for money when you have not prepared them for real life is ridiculous. Go to a better rated school
Responses

What School in Chicago would you recommend? You said in your review to go to a better rated school, and to my knowledge this it the best. The more I read the more I feel like my head is going to explode! Any insight would be appeciated. Thanks!

You totally discredited someone based on their looks? Grow up.

I am another dissatisfied former student who transferred. Here's an answer of where in the Chicago area will give you a much better education. University of Chicago and Northwestern are a hell of a lot better.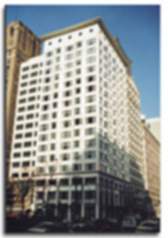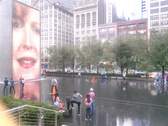 Rankings SAIC/STAIO-Chicago appears in
Similar Colleges by BUDGET