School of the Art Institute of Chicago
How this student rated the school
Educational Quality
F
Faculty Accessibility
D-
Useful Schoolwork
F
Excess Competition
C
Academic Success
D-
Creativity/ Innovation
F
Individual Value
A
University Resource Use
D-
Campus Aesthetics/ Beauty
B
Friendliness
B
Campus Maintenance
C-
Social Life
C
Surrounding City
A+
Extra Curriculars
B
Safety
C+
Describes the student body as:
Friendly, Arrogant, Snooty, ClosemindedDescribes the faculty as:
Friendly, Arrogant, Unhelpful
Lowest Rating
Educational Quality
F
Highest Rating
Surrounding City
A+
He cares more about Creativity/ Innovation than the average student.
Date: Mar 13 2011
Major:
Other
(
This Major's Salary over time
)
Closed minds behind warm smiles accurately describes a disturbing amount of both the faculty and students I encountered during my very brief stay at SAIC. Displaying a complete disregard for technical ability and a lazy, haphazard curriculum, SAIC was easily my worst schooling experience yet- and I bounced around NYC public schools for the better part of my childhood.I guess the best place to begin is the glaring lack of oversight in the metals studio. My background is in metalworking, and in my time I have amassed far more of my numerous scars from working with other people than from myself. Imagine, then, my dismay when the welding authorization "specialist" forgot the correct pressures to set on the Oxy/Acetylene tanks, continually dipped the hottest part of the torch into molten metal, (causing the metal to explode and fly everywhere. This is number one on the list of things you DO NOT DO.) and nearly ignited the tanks themselves when flinging her hand backwards during one of said explosions. To top it all off, when another student asked her why that was happened, she told him that it, and I quote, "just happens sometimes."Ironically enough, most of the time I couldn't even work in the metals studio because the staff are so paranoid when it comes to safety that, on the rare occasion the studio wasn't closed due to a class or it being the weekend, (do I even need to get into why the latter is absolutely stupid?) I had to wait at least an hour for the line to the safety equipment to thin out. This is because everything from torch tips to goggles to the mandatory welding jackets (once again, this is stupid. You might wear a welding jacket if you're doing heavy construction. Not if you're putting two pieces of quarter inch rod together. If it's MIG or ARC welding then a turtleneck will do just fine) is under the control of an average of two fellow students who more often than not moved at a snail's pace. It's a good thing I had already amassed my own set of tools that I could have mailed to me so I could get a bit more than next-to-nothing done.I can't even write proper sentences for this review because just thinking about that frustration reduces me to frothing.But most people don't do metalwork and if you're reading this you're probably starting to wonder how any of this affects you. Well, unfortunately, it gets worse the closer you get to more common mediums. Of the six classes I was taking, there were only two that I found educational. My short fiction class (the actual name escapes me) with Adam Levin was a complete blast, and while his cynical demeanor could get a little grating at times, he treated writing as an actual craft rather than an implement and that respect was infectious. Figure Drawing with Mary-Lou Zelnazy was always the highlight of my week and she spread her knowledge liberally, as a teacher should. I learned so much in those two classes that I almost found SAIC worth the 50k I was dumping into it. Almost.Research Studio is useless and nothing more than a circle-jerking snootfest where children convince themselves that they're important, and are encouraged to follow their own path blindly with no regard to refining it. Art History is three hours too long, performed with equipment that doesn't work and executed exactly like a stereotypical lecture hall, which is what most students go to art school to get away from. Core Studio needs its own paragraph. Web Design, or "SAIC Wired," as they called it, attempts to fuse artistic principles with html and dicking around in Photoshop and fails miserably.Core Studio. Core Studio was the main reason for my leaving SAIC only three months in. I can tolerate incompetence, hipsters, and a complete lack of education. What I cannot tolerate is a class that permits laziness and uses internet memes like "Keyboard Cat" as examples of "high art." Some time within the first month at SAIC, we were shown a video in Core Studio that was a 45 minute long, single-shot take of a woman being raped while her eyes were held open. Then, immediately after, another video by the same "artist," of himself masturbating for half an hour under the floorboards of a public museum. I am not one to cave easily to such things, having grown up with the internet, but the clincher was when, noticing the discomfort on several fellow students' faces, I went up to my teacher after class and politely advised him to give a warning before showing such things. I also reminded him that rape is a heavy topic and something that some students might have had experience with (something I later found out to be the truth.) His response? To grin and tell me, "I can't censor the class for everybody."Things only became worse from there. I am trying to keep this review succinct so I won't delve much deeper into my personal experience. As far as an education goes, there is none. There were several times where I had to stop a critique and demand technical critique, even request that people feel free to tear my work apart verbally to get a point across. Instead, I was simply told what people wanted, but never heard any suggestions about how to get there. That is not an education. That is not even a critique. I wouldn't pay DeviantArt fifty thousand dollars a year to get the usual fare of comments like, "that's cool! +fav!" and "looks dumb, Naruto is better," but that's exactly what I got out of critiques at SAIC.There is a very clear reason for this. It is because nobody cares. Someone in another review said that SAIC only cares about contemporary art, despite all of their superior alumnus being in commercial art. This is completely, 100% true. Do not go to SAIC if you have any intention of improving.The dorms are very nice though, and I built up a nice rapport with the security staff during my short time there. My roommate and I often agreed that if we could stay in the dorm building and go to another school or work, it would be the ideal living situation. And my fellow students, while often insufferable, (I once relayed my Core Studio experience to someone in another class. They replied that since it made me feel something, it was good art. I pointed out that they could stab me in the eye with a fork and I would feel something, but they'd be hard pressed to get that accepted in a museum) at least have the decency to smile when you say hello and hold the door for you when you have no hands free. I can only assume that those students also left around the same time I did, however, if the other reviews are any indication.That's really when my warning sirens should have gone off, really. SAIC touts the fact that it loses half of its freshman base within a year as a good thing. I did, too- I thought it meant the school would be challenging, demanding of skill. Instead I found it to just mean that the half with an ounce of self-respect jumped ship before the school broke them. SAIC is certainly a perfect fit for some people, but chances are if you're one of them then I probably wouldn't like you very much. Everyone else would be wise to stay away. I'm going to say that again in caps-lock so it seems like I am shouting:STAY AWAY FROM SAIC. Do not be fooled by the facilities because nobody knows how to use them. JUST. DON'T. GO.But if you do, bring Advil.
Responses

So I'm *this close* to committing to SAIC, having already paid the $550 housing deposit and chosen my classes for the fall. I just came back from my visit to SAIC where I heard the pompously eloquent Tony Jones elaborate on the excellence of an SAIC education. However, after reading your thoughts on your experience, I feel like I've gotten all my worst fears confirmed. In the back of my mind, I've always had the idea that SAIC was not incredibly rigorous, which is not the environment I'm looking (I want tear-jerking critiques, challenging professors, etc)! I'd like to hear a bit more about your short time at SAIC just to make sure I'll ultimately make the right decision.

I had a similar experience as the student who posted this review. I transferred after finding out the truth that SAIC doesn't give you a real art education. You can get a better education somewhere else for that amount of money. In fact some excellent institutions give you a better education and social time for cheaper tuition.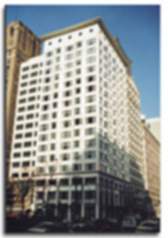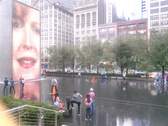 Rankings SAIC/STAIO-Chicago appears in
Similar Colleges by BUDGET