School of the Art Institute of Chicago
How this student rated the school
Educational Quality
F
Faculty Accessibility
D
Useful Schoolwork
C-
Excess Competition
F
Academic Success
D-
Creativity/ Innovation
C-
Individual Value
F
University Resource Use
F
Campus Aesthetics/ Beauty
F
Friendliness
F
Campus Maintenance
F
Social Life
F
Surrounding City
A+
Extra Curriculars
F
Safety
C+
Describes the student body as:
SnootyDescribes the faculty as:
Unhelpful, Self Absorbed
Lowest Rating
Educational Quality
F
Highest Rating
Surrounding City
A+
She cares more about Campus Maintenance than the average student.
Date: Mar 10 2010
Major:
Art & Design Department
(
This Major's Salary over time
)
This is a review on the undergrad side of SAIC.I had friends that went to SAIC for their MFA and their experience was SO MUCH BETTER THAN MINE. WOULD RECOMMEND this school to MFA art students - people who aspire to be artists, art historians, writers or art instructors.MFA STUDENTS GET A STUDIO AND ARE TAKEN MORE SERIOUSLY. WOULD NOT RECOMMEND for undergrads or people who aspire to be interior designers, architects, graphic desginers or illustrators.BFA STUDENTS ARE NOT TAKEN SERIOUSLY. No studio spaces for students. If you are in painting you have to get a locker - to put your supplies away. I had lots of stuff stolen - including canvas which I had painted on. VISCOM teachers taught me nothing and some had horrible attitudes like R. Shanks. Could have done without the attitudes from "design" instructors. Ended up taking classes elsewhere and learned a lot more about design and computer skills! This department need reorganization.INTERIOR DESIGN is not accredited. If you want to go into this field I would recommend a state school or more recognized school. Most of my friends could not get jobs in this field because they did not know the technical skills as well as codes for buildings. TOP RECOMMENDED COURSE art history courses were top notch! I would recommend to anyone!OTHER COURSES I ENJOYED shoe design printmaking fiber and material studies (I enjoyed these courses the most because of the instructors were very involved! I learned a lot about myself and about other mediums).COURSES I THOUGHT WERE A WASTE OF MY MONEY many viscom classes meteorology - taught by a local weather man. We spent most of the time playing at the TV studio he worked at. theatre class some of my painting classes - instructors I had were always talking about their shows - their friends would come in and they would talk for most of the class period. A lot of students didn't take painting seriously and critiques felt like a waste of my time because no one (instructors - students) really caredABOUT ME AND MY EXPERIENCEI attended an art high school before being accepted to SAIC. I already knew I wanted to go to art school for my 4 year degree and had been accepted to my top choices (and to SAIC which was a top choice at the time). Looking back I wish I would have chosen one of my other offers and NOT SAIC. FIRST YEAR PROGRAMI liked it even though you have to take classes in art mediums you may not like. It was challenging and opened my eyes. However the instructors were mostly newly graduated mfa students (who were self-absorbed in their own work) and they thought of the first year program as a joke (at least that is how it felt to me and fellow classmates). Financial Aid was no help and the people who worked in the financial aid department were all graduates of the BFA program. As a matter of fact many BFA grads of SAIC were working in accounting, advising, registrars - (95% of employees at the school were grads - this is what it felt like - don't quote me on this being a real number).It was a real fight to get any financial aid from this school. If you are from a middle class family I would recommend going somewhere cheaper. Most of my "friends" came from well to do families. I am not from a well to do family and often times found it hard to relate to any one at this school. Also most people who attend this school are not friendly so it is a lonely place for someone like me. I became very depressed and began to lose my interest in art because of this institution (I have always loved art and wanted a career in art - for me to feel this way was a REAL wake-up call about SAIC). I became extremely depressed to the point where I couldn't even pull myself out of bed. I began to do poorly and lose interest. So I took some time off and started working at the school full-time.WORKING AT THE SCHOOLI enjoyed the atmosphere and the benefits however it felt like not a lot got done by people in other departments. Maybe if the school reorganized it would create better learning experience. MY HOPES AND DREAMS FOR THE SCHOOLA better support system for students who are at the school -non of my advisors asked me if anything was wrong when I had absences because of my depression. There was no one for me to turn to. I even tried to ask my instructors for advice but no one was there.A better career services department. Most of my friends who graduated had a HARD time finding GOOD work. I also had a friend who taught at a university here in Chicago (she was a MFA grad of SAIC) and was looking for assistants. She contacted career services to let them know that she wanted to place an employment ad through the school and no one got back to her. Better instructorsThe art history department had the best instructors. Most in other departments either are too focused on their work to bother with you, or have no experience in the field.I attempted to go back for a few more classes and began to feel depressed again so I am looking to go to another school. Since I am the one paying the bill for my own education it is not worth it for me to continue at SAIC. It is too expensive and it is not a top-notch school. In the mean time I have been working in the graphic design field and painting on my own. Most of my instructors in the viscom department taught me nothing as far as design skills and computer skills. I had to take classes else where to learn graphic design. If you have a love for art and are very creative you must remain strong! You can take your talents anywhere and don't need the name of a school affiliated with a museum to make in the world. Many of the people who attend don't graduate from SAIC, something I learned when I started working there and saw the numbers. They say it is because of the first year program but I think it is the way the school functions itself. I hope this review helped and wish I could have seen reviews before I went to SAIC.Also my sister went to the early college program at SAIC and produced some great work from her experience. She attended and graduated from the Kansas City Art Institute and had a much better art experience than me. She is a painter.I would recommend going to a school with a better financial aid package, better instructors who care for their students, and a better support system for those students (as far as well-being, career help, help getting into galleries, etc). If I had a child I would not want them to go to this school.
Responses

In Chicago there is a famous institute that is known as house of art and so many people take admission there to fulfil their dream. I am writing my essay service review that is about this house of art and I am also writing articles on this.

In Chicago there is an acclaimed organize that is known as place of workmanship thus numerous individuals take confirmation there to satisfy their fantasy. I am composing my coursework writing help that is about this place of workmanship and I am likewise composing articles on this.

Rows=6 cols=34 wrap=virtual
It' really a nice and helpful piece of info.I appreciate the information.
Read all about Best Parental control.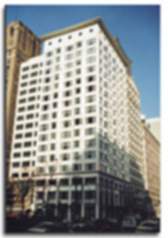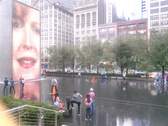 Rankings SAIC/STAIO-Chicago appears in
Similar Colleges by BUDGET