The University of Michigan - Ann Arbor
How this student rated the school
Educational Quality
A-
Faculty Accessibility
C-
Useful Schoolwork
B
Excess Competition
C
Academic Success
B
Creativity/ Innovation
B-
Individual Value
D-
University Resource Use
B+
Campus Aesthetics/ Beauty
B+
Friendliness
B
Campus Maintenance
A
Social Life
B+
Surrounding City
A
Extra Curriculars
A-
Safety
A+
Describes the student body as:
Snooty, ClosemindedDescribes the faculty as:
Friendly, Self Absorbed
id='quarter' class='snapshot' style='color: #009704; line-height:80px';float:left;
Lowest Rating
Individual Value
D-
Highest Rating
Safety
A+
He cares more about Individual Value than the average student.
Date: Jun 12 2008
Major:
Mechanical Engineering
(
This Major's Salary over time
)
I love the University of Michigan. I don't want to leave, and I'd recommend it to anyone. I can't wait to send my kids here and come back for football games. My perspective was not, however, always so rosy. When I got rejected from every school I wanted to go to, I didn't even know where Ann Arbor was, and I certainly had never considered living in or even visiting the flyover states. (If you can't tell, I'm one of the
asshole East Coast rich kids
that the other posters warn you about!) But with time, I've met some incredible people, had a blast going out in Ann Arbor, and learned much more about everything than if I had gone to one of the WASP havens I used to dream about.Academically, Michigan LSA is a joke. Even 400 level math classes are easy As. Engineering is tougher: there's a lot of work, but at 300 level and above you get some pretty good grade inflation. In the 100-200s you just have to stick it out and let the pretenders fall by the wayside. And in the 500s, everyone gets an A, which looks pretty sweet for grad school apps. If you want a high GPA, be prepared to fight for it. The UM College of Engineering is full of kids like me who are bitter because they got rejected from MIT et al and are overqualified for this school. It can get pretty ugly at the top. If you don't want a high GPA, then your life is pretty easy. You can coast on a 3.2 and go out 5 nights a week.For the most part, the profs are a mix. my LSA teachers were a joke, i can't believe they get paid 100k/yr. Many engineering guys can't speak english, and most suck at teaching, but honestly if you need to go understand lectures to learn, you're gonna have problems. And it's not like it's different at other top engineering schools. They're good schools because of research output, and that's what these people are here to do.Some tests were hard as hell, most are reasonable to easy. The most difficulty I've had has been in groups where the other people don't speak English or are from Michigan (in either case, they can't write worth a damn). Most of my friends feel the same way. Whatever the case may be, I've learned to work with all kinds of people, and that's a good thing.One final point: take french/spanish 101/102 in the basement of the MLB. you can thank me later.Socially, UM is very easy going relative to what I experienced growing up in an NYC suburb. I guess compared to farmland, Ann Arbor is unfriendly, but these whiners just need to get thicker skin.The biggest adjustment I had to make was realizing that you can't make fun of in-state kids (or be sarcastic around them) because they just don't get it. Also, they cannot seem to understand people being reserved and not wanting to talk to everyone they meet. And then, when they become friends with you, they are shocked that you're actually a d
k/b
ch to your friends. Chalk it up to differences in culture.Another thing you'll notice if you're from out of state is that people here think Michigan is really as good as Harvard. It's sickening to hear them go on and on about how elite we are as students—when they got a 1350 on the SATs and say
granite
instead of
granted
in conversation. This school is FULL of kids who think they're brilliant, when only a few are. Don't let it get to you.Parties run the gamut, frats can be good, some bars are good if you have a good ID. A lot of people think they are really good at beer pong/beruit, but few are. A nice thing about Ann Arbor is that you don't pay to get into parties. Football season is ridiculous. Get tickets whether you like sports or not. I made the mistake of not getting them freshman year because I hate football, but in the end I just had to pay out my ass to get them from scalpers (aka other students). Hockey is good too, gives you something to do before pregaming. A lot of the reviews here talk about kids with money. I guess I come from a wealthy place, because when I arrived here the first thing I noticed is how many people don't drive German cars. There's a mix, just like there is at any expensive school. And, if you want to, it's pretty easy to fake being rich in college, considering we all live like slobs.Truth be told, there's something for everyone. Rich kids who act like it, rich kids who don't, hipsters, etc. You'll find something you like, and you can try just about anything. In fact, if you had told me 3 years ago that I'd have the friends I do today, I'd never have believed you. One thing that all out of state kids hate is the schedule. A 9 day Christmas break is insulting, and not getting off the Wednesday before Thanksgiving is pretty lame. BUT, you do get done the last week of April, which is kinda cool.And be prepared for it to be COLD. I live in the Northeast, but it is nothing like Michigan. The wind is brutal, it can really kill the nightlife sometimes.
Responses

This person is both a snob and a douch. And, hey, if you are so smart, brilliant, better that Michigan…what are you doing here?

This guy is a partial idiot. Haha.I just want to weigh in with my general negative view of his analysis without bothering to waste time refuting him point by point. I spend enough energy doing that kind of thing on important issues elsewhere.Let me just say though that I interacted with roughly 5 or 6 hundred UM students a week over the last 30 years and I don't think I've ever heard anyone, from anywhere, say "granite" hahaha. On the other hand there are many more words that New Yorkers mispronounce or mangle with their accents than Michiganians do! Furthermore, I deal with a disproportionate number of NY/NJ kids, and believe me, they are, on average, just as dumb as rocks, retarded, clueless, ignorant & provincial as Michigan kids or any other kids. In addition however, and this is probably the furthest thing from a contest as anything could possibly be, they are BY FAR the most unjustifiably full of themselves, the most self centered, the most selfish, the least scrupulous, the most two faced and disingenuous group on Campus! Not just in comparison to Michigan kids, but to all other geographic areas! You see, our poster was smart enough to see cultural differences, that's true, but he's provincial enough not to realize that his cultural/behavioral differences aren't just with Michigan kids and stupid or unthinking enough not to realize that the cultural differences he sees are not because of some unique cultural characteristics among Michigan kids, but rather they stem from the unique cultural characteristics of New Yorkers and that he would have the same skewed perspective vis a vis his culture vs. local wherever he went in the majority of the country outside his home area! The contrast between NY'ers and Californians or Texans or Coloradans is just as stark, but the majority of non NY kids he's surrounded with happen to be from Michigan. He also should have been smart enough to realize that any state school is mandated to give certain preferences and opportunities to in state kids, duh! So trying to compare the full range of intellects at a large school that has to draw the vast majority of it's students from one mid sized state to the small group of out state students that can be drawn from around the nation and around the world is fucking retarded! In other words to get 30 thousand students from Michigan you have to go lower in ability to get that number from a pool of 9 million people, but for the other 5 thousand kids the pool is mostly from 300 million Americans and to some extent, 6 billion people from around the world. A little bit easier to find a 6th as many top notch students from a 30 or more times larger pool isn't it? Yeah, it is you stupid piece of shit! hahaha.

I totally agree, this guy is rich-kid-moron.

This kid needs some actual life experience. What a dumbass.

Lol, this guy is so rustled at the fact that he got denied from MIT. Your the mortal bud.

Ann Arbor is full of arrogant morons, I dread people it is so bad here. I plan to leave and maybe have the memory of this place removed, if only I could.

You actually suck. I hate your review and hate your personality. You actually fit in quite well with some of the snobby pricks in Engineering. Youre review is totally biased because I am a much more open-minded student than you, and going out 5 nights a week will most certainly will not get you a 3.2…don't act like a 3.2 is an easy GPA to achieve here when the average is a 2.7 in engineering. I would know from personal experience (pledging a fraternity) that going out 5 nights a week is not gonna get you those results. Snobby rich asshole.

Most of my close friends are from New York and I can say, I have to deal with their everyday garbage. They fucking complain about everything when their mommies and daddies can't buy them something or things don't go their way. How dare you insult the intelligence of a person based on where they are from/where they go to school. "Yeah in-state kids are pretty dumb, they think Harvard is the same as Michigan." That right there is one of the most naive and not thought out statements of all time…I wish your parents made you find your own job, because I doubt you'd be the same in the real world…but thats hopeless because I know your parents paid your way through your prep school into college and will continue to do the same when you graduate. You inconsiderate prick.
This kid is a little bitch. He thinks he is a superior being yet still went to u of m. You hypocrite! you say your a rich east coast kid then why Michigan? Your a liar kid, I have friends at elite colleges and who are really rich, their grades sucked but their parents money didn't. See you out in the real world where I ll kick your ass financially anyway. Sincerely, proud michigan grad LSA!!

I would just like to say that this guy is not down to earth at all. U of M is not Harvard. We all know that. However, it the closest public school to having the same credentials as Harvard. LSA is definitely the easiest track to go in this college, but that is not to say it is easy at all. U of M has top programs in both engineering and business. Regardless of what you major in here, you cannot go out 5 nights a week and expect to get a 3.2. This is coming from a kid that graduated high school with a 32 on his ACT and a 4.0, this college is hard. There is a full range of people here, from extroverts to introverts to nice people to arrogant pricks like this guy. What he fails to mention is that Michigan has everything. A ton of resources, a top notch college town, top faculty, plenty of extracurriculars and clubs, basically everything and anything you ever want to do is here. People are smart enough to have an intellectual conversation with but not so smart that they have absolutely no social skills. This college will give back whatever you put into it, and its a great place regardless of some of the arrogant assholes that go here i.e. the guy that wrote the original review.

Rows=6 cols=34 wrap=virtual

Can someone remove this guy's terribly misleading review from the internet? UMich is a good school, and this guy doesn't deserve it. He needs to poop his poop in toilets instead of websites.

Hey I am for the first time here. I found this board and I to find It really helpful & it Newt Scamander Coat helped me out a lot. I hope to give something again and aid others such as you helped me.

I'm so amazed together with you that will make your blog like this Wonder Woman Jacket to be really great so we truly wanted to have a nice and interesting blogs such as this.

I always like to read a quality content having accurate information regarding the subject and the same thing I found in this post. Nice work. Best news apps for android

Nice article, thanks for sharing this information. Good to know that this topic is being covered also in this web site. Buy YouTube views
I am glad to read this post, its an interesting one. I am always searching for quality posts and articles and this is what I found here, I hope you will be adding more in future. Thanks Buy Instagram Followers uk
Great information on your site here. I love this post because we can get some useful information from your blog. I expect more post from you guys. Buy 10000 instagram followers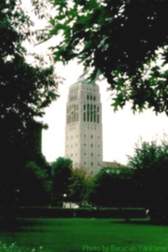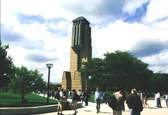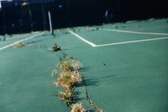 Similar Colleges by BUDGET