How this student rated the school
Alumni Survey
Describes the student body as:
Describes the faculty as:

Lowest Rating

Highest Rating

Date: Jan 26 2008
Major:
Economics
(
This Major's Salary over time
)
NU has a lot of issues with the jerk Bienen (president), who only cares about increasing the size of the endowment and the tuition bills simultaneously. The administration staff at NU is totally incompetent and completely lazy. It takes far too long to get basic things done at NU as compared to other upper crust institutions (like adding a 5th class, getting an official transcript, petitioning to graduate, etc.). Be prepared for lots of walking, long lines, rude staff and expensive everything when dealing with university services. Try to only pay NU tuition and the activities fee. Live off-campus or join a frat as food and dorms are very over-priced (1100-1300 a month for a shitty dorm room with over-achieving RA's running around). These tips will lower your level of hassle and stress in daily life as well as your university costs (it is possible to pay 500-600 dollars a month for a decent place if you are savy).The administrators themselves (deans, chairs, etc.) are often-times very very bright, if not the best managers. The average student at Northwestern is liberal but very intelligent (wisdom and intelligence are different, which becomes clear after dealing with most elite academic types). Diversity is awesome on campus as compared to other universities in the Midwest, but it's not LSE or NYU. Classes are VERY difficult for the most part, but I felt that the grading scheme in almost all classes was fair. Succeeding at NU is an achievement, and this will certainly be recognized by many businesses in the US and particularly in Chicago. In my I-banking class in New York, I did not feel inferior to any of the true ivy leaguers, and I felt that our academic experiences were similar. A team of Northwestern students regularly beats U of C students at economics competitions, and my team of NU kids beat Ivy-leaguers and MIT kids at business competitions in New York and Chicago. On the other hand, you are at a disadvantage for brand name on the East Coast, and ESPECIALLY on the West Coast coming from NU. Unfortunately, NU is very Midwestern-centric, which is a dying part of the US economy with lovely places like Detroit and Cleveland leading the post-industrial decline.NU is probably too big for itself, and the idiot athletes (NOT ALL) and communications majors (NOT ALL), which we have to allow into the school to remain Division I, don't help the "big university" feeling on campus. On the other hand, because Evanston was the home of the Prohibition Movement (the lady's house is three-four houses down from the administration building!), the party life at Northwestern is horrible - unlike at nearby big school UW in Madison. If you came to NU to party, you will probably receive horrible grades, and the weather will deter you on many opportune nights. If you came to study and challenge yourself mentally and physically by getting involved in anything and everything, NU will challenge you, wear you out at the end of each quarter and give you the best chances of survival in the real world compared to most college experiences.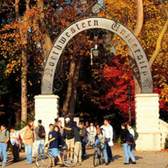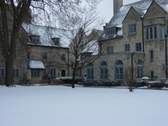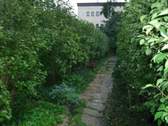 Similar Colleges by BUDGET