The University of Southern California
How this student rated the school
Survey is Blank
Describes the student body as:
Describes the faculty as:

Lowest Rating

A+
Highest Rating

-
He rated most things higher than other students did.
Date: Dec 31 1969
Major:
Business - Management and Administration
(
This Major's Salary over time
)
listen, let me bring your heads back down to planet earth:the marshall curve sucks, i know. listen to me when you read this, really listen: the more people successful alums i meet, the more and more i realize that GRADES DO NOT MATTER IN LIFE. did u get that? i could explain the reasoning behind such a bold statement, but that would ential me having to write a novel, which i may do ata later time. now, back to the marshall curve…if you are biz student interested in grad school, then they are really only two kinds oif grad schools you will really be interested in: b-school and law school (y would you wanna do med school after studying biz?) i have seen the processes for both, my cousin went to ucla's anderson school for mba and my current g/f will be attending harvard law next fall. lets briefly discuss both:b-school- my cousin graduated from uc irvine with a 3.3 gpa and 580 gmat score with no impressive ec's. yet he just wrapped up his graduate education at ucla's prestigious anderson school of biz.
how?
you say? very simple, my frend…its called 'work experience'. dont expect to get admissions to ANY bschool without it. atlaeast 5 yrs, minimum. dont believe me? fine pick up any bschool app for a prestige bschool program. look at the essays you wiil have to write. there will be around 5 short essay questions that say something like, what have you learned from your last job (not school, JOB), what was the most difficult problem you faced in your last job(thats right, JOB), job this, job that. bschools seek to foster managerial growth from individuals, but you NEED practical experience in your field or you will not be able to manage in your field. the avg mba student is around 28 yrs old, with atleast 5 yrs work experience. my cuz graduated at 30. so what did he do to be so special? he was a SENIOR tech consultant at microsoft by age 25 (the team he lead designed the GAP/Old Navy/ Banana republic websites, before going to bschool), a position most at microsoft dont reach until 45-50, in fact he bossed 45-50 yr olds ffrom haravrd, yale, mit, cal tech, you name it. how did some punk form uc irvine accomplish all that? very simple, people listened to him. he was extremely sociable and a great communicator. great listener too. he was 'middle management material' so to speak. and thats what supplemented his low gpa and gmat score. o, btw, a high gmat score suppliments a low gpa too. gm,at is CUPCAKE, my g/f scored 680 on her first try with no practice. oh ya, if you studied biz as an undergrad and are planning to goto b-school as grad student, you obviously are not very bright. you wanna know what a grad b-school education is? its an undergrad b-school education without ge;s and electives. still doubt me? my cousin and i often used the very same text books for similar subjects…imagine that. check for yourself. why would you spend 4 yrs studying biz and then go back to study some more? u didnt get it the first time? why arent there a more bschool majors applying? oh ya, b/c they dont need it, thats why they get rejected. who needs a bschool education more, a biz major or an engineering major? when you get on with your careers youll really find ut how pointless grad school is. seriously, i wanna give up and PAY MONEY to go back to school and learn what i already know rather than working in the field and advencing my career and MAKING MONBEY for 2 yrs. smart. bschool apps are down, btw, so its getting less competetive, good for you.law school: my g/f is going to harvard law, she was acepted to every top 20 program she applied too, pending yale. yes in know the hell of law shcool apps. i also know what it takes. my gf had a 3.7 lschool gpa and 173 lsat score. every book we read together about law school admissions stated pretty much the same thing: lsat score is the deciding factor, about 90%. gpa, essays and experience are 2nd and 3rd 4rth respectively. an excelent lsat score will more than suppliment a poor gpa. check out the ranges for law school admits, its wild. from 3.0-3.9 for some schools. its b/c lsat supplimented those low ballers. last is a VERY challenging test, but i think law schools realize it as the best
ruler
for judging applicants. again, the avg law school applicant is around 30. dont plan on looking very competitive out of college unless you have my g/f's stats. in fact, in her lsat prep course, she was the only college student. oh ya, she also graduated in only three yrs, she will be sttending haravrd before she truns 21, ha. now let me tell you about what i have learened about law school. my girlfriend and i did the smart thing by talking to as many lawyaers as we could. they all said the same thing: 'dont become a lawyer, or you will regret it'. hmmmmm mmmmmmk, why? 'b/c it sucks'. most of them were under payed and over worked. its true, the poor suckers are. so far, law school is not in my near future, unless i can get a 173 lsat score and get into harvard. the only reason my gf is doing is b/c she hated her undergrad experience and hopes to compensate with a
real
education. plus, how could you turn down haravrd law? law school apps are down as well. in my frat, we have a little saying: 'dont let school get in the way of your education' i couldnt have said it better myself. also, nyu implements the very same curve marshall does. take a look at their reviews…no negative commenets of any such curve.
Responses

"Dont let school get in the way of your education." Your frat must like Mark Twain
Thanks for the experience! it helps a lot!

Oh my god your writing is horrible. Apparently you didn't learn how to use proper syntax and refrain from using absurd jargon and abbreviations. Proper writing is important in business and law and you should know that.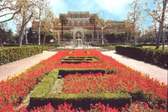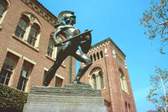 Similar Colleges by BUDGET