The University of Southern California
How this student rated the school
Alumni Survey
Describes the student body as:
Describes the faculty as:

Lowest Rating

Highest Rating

Date: Oct 12 2005
Major:
Business - Management and Administration
(
This Major's Salary over time
)
As you know with the red color around my comment, I am a very disgruntled alum of USC's Marshall Business School. I'm not surprised to see many other Marshall grads post negative or neutral comments about the school. The only plus side to Marshall is the connections…which only helps the few lucky students who live in LA and the surrounding counties. But for me, an out of state student, Marshall doesn't have a prestigious reputation. Heck, even Marshall isn't recognized that much in the Bay Area. The part that disappointed me about Marshall was the stupid retarded grading scale. The average was set at 2.7, and some of the goody-two-shoe students who are for this grading curve, are basically the Marshall students who only care about working and making $$$$ after their undergrad years. For me, and some other conscientious hard working students who came out of Marshall want to go on to professional school (i.e. law school, med school) or graduate school to further their education. Guess what? A lot of professional schools and graduate schools don't give a flying f__k about Marshall's grading curve. If you get a 3.2 GPA from USC,..regardless of whether this is your business course GPA or your overall GPA…you're inferior to another competiting candidate with a 3.78 GPA (overall or their major's GPA) from let's say a Cal State institute!! Basically what I'm saying, is this grading curved hurt my chances of going to law school. Despite the fact that the LSAT score can compensate for a low GPA…won't let me buy into that argument. Admissions committe at other schools (unlike the circus admissions committee at various USC departments) could care less about USC's Marshall School grading curve, and USC is still considered to be a "party school" in the midwest and definitely on the East Coast. If you're into football, and maybe placing SOME of your efforts into academics and research, then come to this circus school (I am actually only picking on Marshall…not USC as a whole) called Marshall School of Business. Heck, the MBA program is a complete joke too! President Sample ought to highly visit other colleges and emulate the way other colleges run. I am never going to donate a single penny to Marshall or USC as an alum and will never have my kids apply to this phony school in the future!! >(
Responses

How do you really feel?

This person is obviously not thinking like an MBA

He just laid an egg

Altered projects, simply need to clear up what I mean by constrained decision. It's a phenomenon when you restrict a man's decisions to three or four things that would work for everybody in the condition. I could never advocate driving a multi year old into anything she is resolutely against. I concur with numerous here that it wouldn't end well. Our social meaning of progress is have a professional education, work a lucrative activity, possess a house, have a family, and so forth. This makes a ton of weight for individuals to seek after the American dream, when now and then perhaps that is not their predetermination. It's beneficial to look at our own meanings of progress.
Should I use more active voice structures in personal narration? Or passive voice is also ok?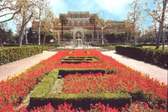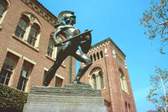 Similar Colleges by BUDGET